Stormwater
WE'RE PREPARING FOR A STORMWATERY FUTURE.
After Hurricane Harvey devastated Houston in 2017, a lot of people became aware of stormwater as an issue for the first time. But we've been working hard to collect and treat stormwater properly since 1958, and we continue to make great progress today.


WHAT IS A STORMWATER SYSTEM?
Our stormwater system uses storm drains and catch basins to collect rain and snowmelt from impervious surfaces—that is, buildings, roadways and parking lots that prevent water from being absorbed directly into the ground. While not as dirty as wastewater, stormwater often contains pollutants that are harmful to the environment, such as motor oil, road salt, pet wastes, winter sand and other chemicals.
Originally, many pipes in Augusta were "combined sewers," carrying both wastewater and stormwater. Heavy rains can cause combined sewers to overflow into the environment. These events are called Combined Sewer Overflows (CSO) by the Environmental Protection Agency (EPA). See graphic below.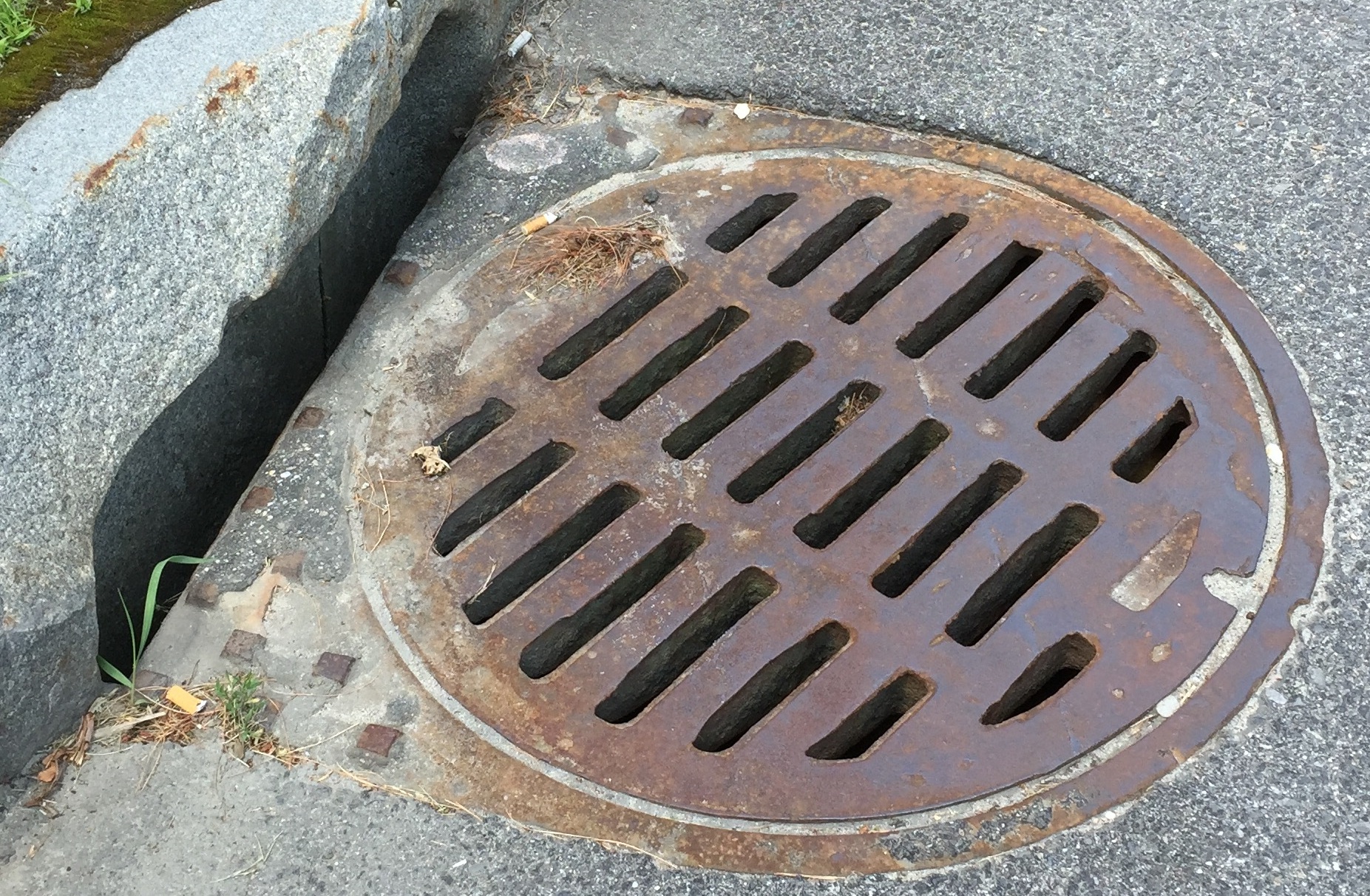 COMBINED SEWER OVERFLOW (CSO)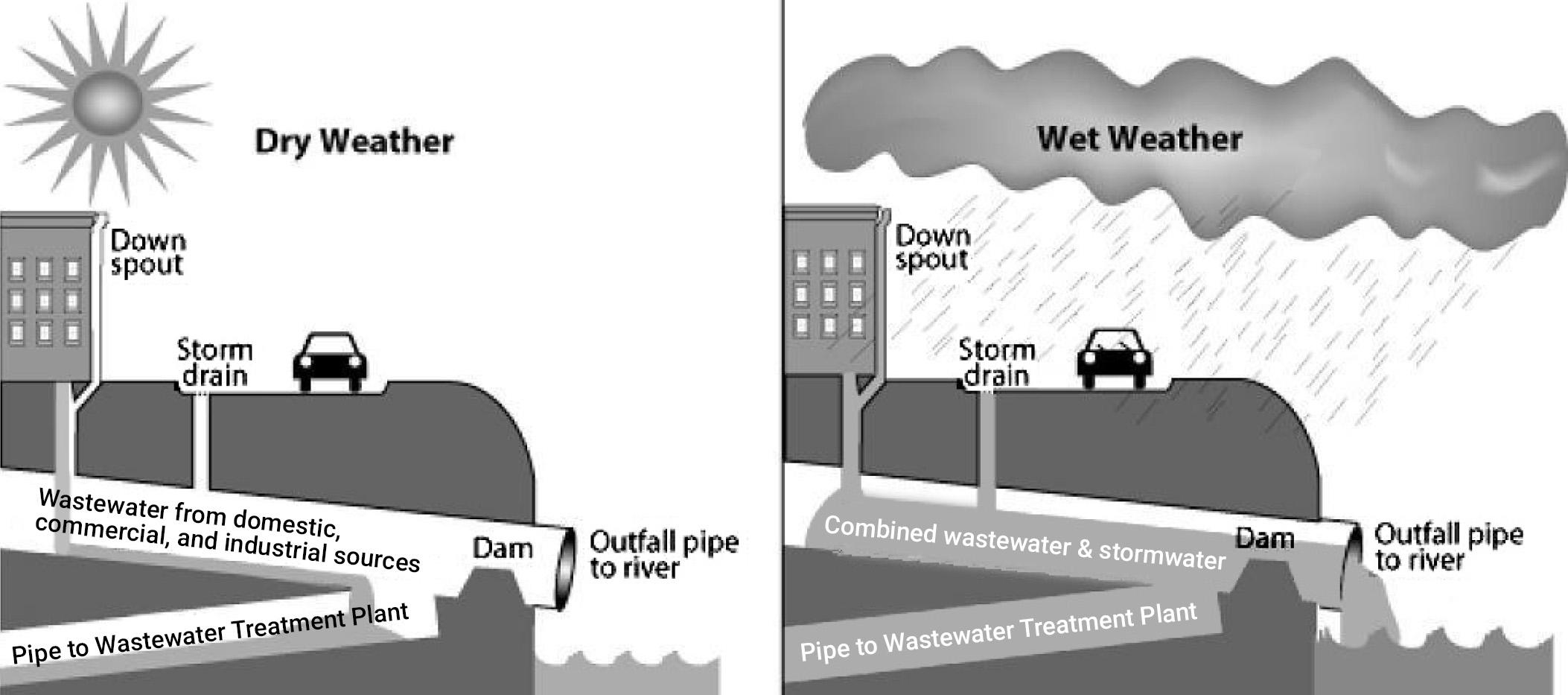 During dry weather or small storms, all flows go to a wastewater treatment plant (WWTP) as shown on the left image. During large storms, however, some of the combined stormwater and wastewater overflows through an "outfall pipe" directly into a body of water, without any treatment.
Since the early 1990's, we have invested millions of dollars to comply with EPA and Maine DEP requirements to reduce the frequency and magnitude of combined sewer overflows. We have already cut CSO volume by 90%—from 73 million gallons (MG) per year in 1989 to 7 MG per year in 2021. We continue to invest in reducing the impact of CSOs on the environment by:
Separating the remaining combined sewer and stormwater pipes; and
Storing combined sewer in holding tanks, such as the one-million gallon storage tank near the boat landing which was completed in 2021. When the rain stops, the combined sewer is pumped out of the holding tanks to our wastewater treatment plant where it is treated before being discharged into the Kennebec.
HOW DO WE CHARGE FOR STORMWATER?
We collect a monthly fee per ERU (Equivalent Residential Unit, the runoff impact of a typical single-family residential home's 2,700 square foot impervious area) from all customers in the Augusta Compact Urban Area—residential, commercial, nonprofit and governmental.
Since 1958, we have been charging customers per catch basin. This rate is decreasing as we transition to ERU fees.
See our Current Rates for ERU charges.