The Greater Augusta Utility District is a stand-alone quasi-municipal entity. Its roots go back to 1903, when the Augusta Water District was formed to take over a private water company.
Today, the District is a regional public utility that owns, operates and maintains four distinct systems to handle your water needs:
We service the water, wastewater and stormwater infrastructure in Augusta; the wastewater system in Hallowell; and regional wastewater collection and treatment for the communities of Monmouth, Winthrop and Manchester.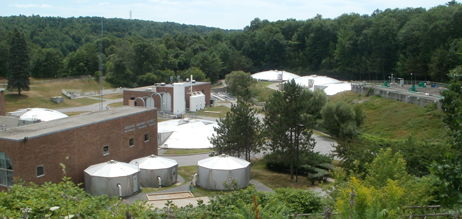 Click here for a schematic illustration of our system.
In all we do, we are mindful of our responsibilities to our customers, our municipalities and the environment we all share.
The foundation of the District is spelled out in our charter, which was approved by the Legislature in 2007.


Vision, Mission & Goals
Vision
Provide healthy and safe water for the Greater Augusta area.
Mission
We will be a high performance utility, operating at the "Best in Class" level as measured against our peers.
Goals
Operations | Provide sustainable, safe and cost effective drinking water, sewer and storm water services.
Safety | Provide adequate fire protection to municipalities served; and ensure workplace safety at all GAUD facilities and in the field.
Quality | Meet or exceed the standards/requirements of the Safe Drinking Water Act, Clean Water Act and all Maine related regulations.
Financial | Maintain and improve GAUD's financial systems to ensure reliability, transparency and security.
Customer | Provide excellent customer service; communicate clearly, courteously and effectively.
People | Build a high performance team with exceptional leadership and ethical behavior investing in our people who have the spirit to succeed and provide the best quality services to our customers.