Good News About Your
Drinking Water
QUALITY YOU CAN TRUST
We believe you should be able to take clean drinking water for granted…so we don't. Each year, we deliver an amazing amount of safe drinking water—over 640 million gallons—to 5,700 customers in five towns. To do this, we maintain over 100 miles of water pipes, 485 hydrants, 7 pump stations, 10 storage tanks and hundreds of valves throughout our service area.
WATER QUALITY TESTING
Since 1903, we've been committed to safeguarding—and continually improving—the quality of your drinking water. In accordance with State of Maine Regulations and the Federal Safe Drinking Water Act, we test for 89 different contaminants and collect at least 25 bacteria samples every month. We constantly monitor the treatment and distribution system with computerized online monitors.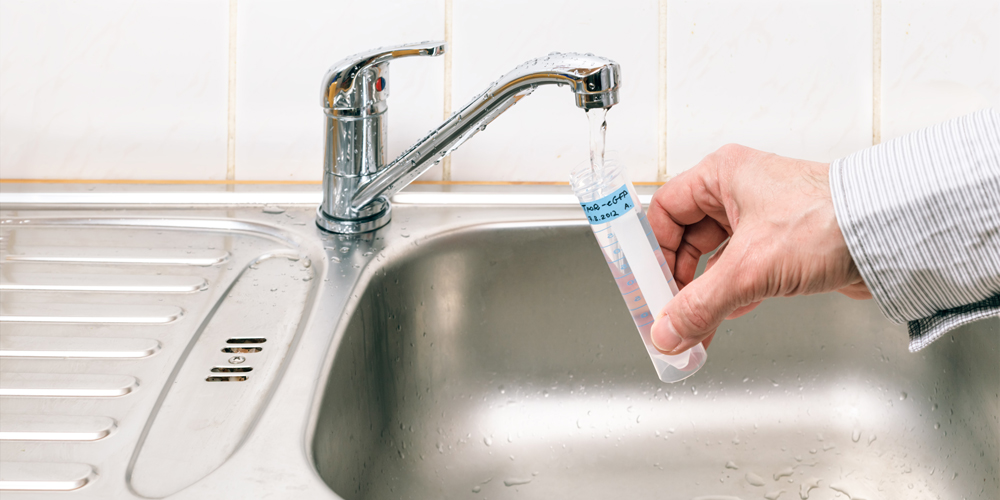 Your drinking water is thoroughly tested in accordance with the State of Maine's Drinking Water Program (207) 287-2070 and the Federal Safe Drinking Water Act. If you ever have questions about your drinking water, please contact us at (207) 622-3701 or via email at contact@greateraugustautilitydistrict.org.
OUR DRINKING WATER SOURCES
Your drinking water comes from three groundwater wells on the west side of the Kennebec: Brookside, Triangle and South. Two wells at Sunrise Circle supply the east side of the Kennebec River. The additional two east side wells ensure continued drinking water availability in the event of a major chemical spill or other disruption on either side of the river.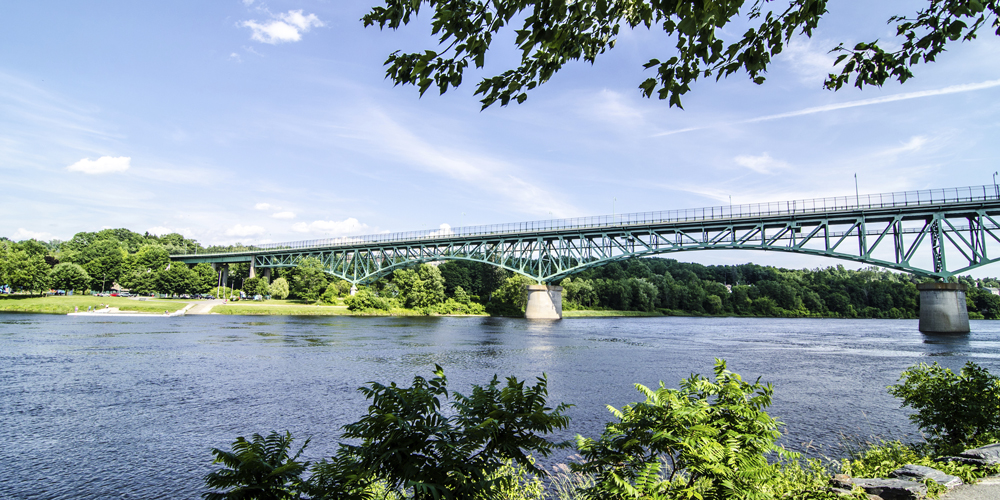 We also own the land around Carleton Pond just west of Augusta, which was once our primary drinking water source. It remains an emergency water supply source and may one day be part of our supply once again.
Keeping Tabs on PFAS
Sometimes called "forever chemicals," PFAS are man made substances that are very persistent in the environment including, in some cases, water sources. The good news for you is that we have just conducted tests showing very low levels of PFAS in your drinking water. We will continue to test and monitor our drinking water supplies, as well as wastewater biosolids, in order to meet all regulatory health standards. Click here to learn more about PFAS and our test results.
Keeping the Lead Out
People in Maine and throughout the country today are understandably concerned about lead in their drinking water. We're glad to report that the 90th percentile of lead in GAUD's water distribution system was measured in 2018 at at 3 parts per billion (ppb), which is 80% below the 15 ppb "Action Level" (the level at which there is a health concern requiring mitigation).
Given the possibility of lead entering tap water from private-property plumbing, we encourage our customers—and residents with private wells—to have their water tested for lead. This can be done quickly and inexpensively through local laboratory services.
Click here for our Annual Drinking Water Quality Reports, monthly compliance reports and a 2016 report on water hardness by location. Our reports show lead and all other contaminants at well below safe levels.
What Else is in my Water?
To help prevent tooth decay, our drinking water is treated with sodium fluoride to provide 0.7 milligrams per liter (0.7 parts per million or ppm) of fluoride to all customers.

Sodium hypochlorite (the active ingredient in laundry bleach) is added to disinfect your water and protect you and the distribution system against organic contaminants (bacteria and other microorganisms).

Polyorthophosphate is also added to reduce lead and copper levels at the tap, and reduce iron and calcium levels in the distribution system.

We flush our water system at least annually to remove iron deposits that form over time. With new treatment techniques, we've substantially reduced red water complaints and can pump our water further with less chlorine. This leads to fewer taste and odor complaints and reduces the formation of disinfection byproducts.


Water Hardness
Wells are naturally high in calcium. Calcium hardness levels are approximately 130 milligrams per liter (130 ppm). While this level is natural and safe, some customers have expressed concern about white spots on dishes or sinks. The white spotting is calcium residue and not harmful. It can often be removed with the gentle use of vinegar.
For information regarding the proper care and maintenance of any appliance or system using 'hard' hot water, please refer to your owners manual or talk with a qualified professional.
We offer an immediate solution to anyone experiencing problems with water hardness: free residue removal products. Please stop by our offices at your convenience to pick up a sample.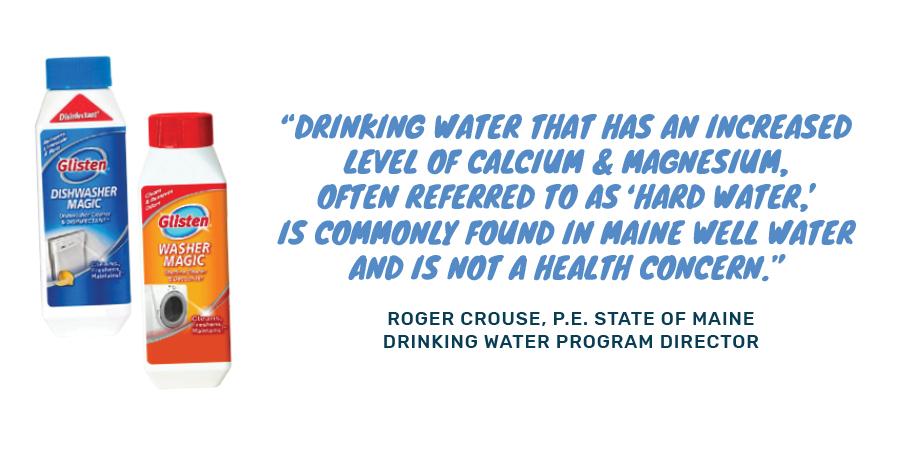 An Enduring Value
GAUD has managed to keep our water rates remarkably stable for the past decade. Research shows that in most cases, tap water like ours performs just as well in taste tests as expensive bottled waters.
Click here for our Drinking Water Terms and Conditions.
WHY YOUR WATER IS NOT A SOURCE OF CORONAVIRUS
The Greater Augusta Utility District (GAUD) wants to assure its customers that the purity and safety of the water it delivers has not been affected by the novel coronavirus. The District's drinking water comes entirely from groundwater wells—it's pumped out of the ground and then disinfected with sodium hypochlorite, the primary disinfectant found in household bleach, an excellent chemical for killing bacteria and viruses. According to the Environmental Protection Agency, "the presence of the COVID-19 virus has not been detected in drinking-water supplies and based on current evidence the risk to water supplies is low."