The District works hard to provide our customers consistent and uninterrupted drinking water, wastewater and stormwater service.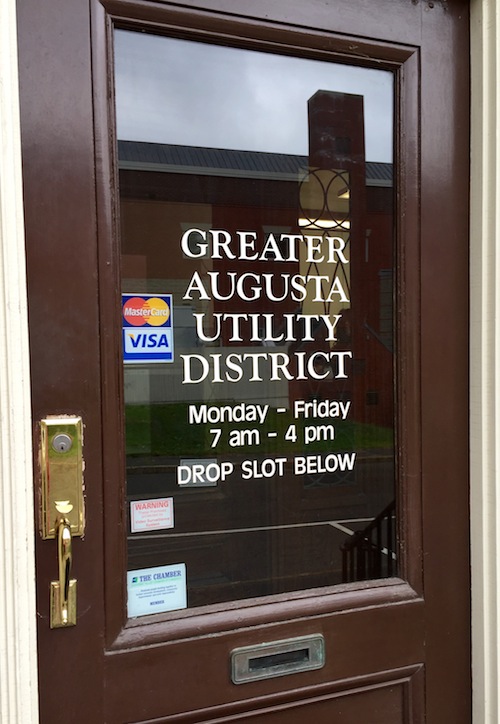 GAUD's office at 12 Williams Street in Augusta is open weekdays from 7:00 AM to 4:00 PM. Payments can be dropped off at 12 Williams Street in the mail slot or may be made online at any time.
Contact information:
If this is an EMERGENCY, please call at (207) 622-3701. If there is no answer, contact the Augusta Emergency Services dispatcher at (207) 622-3700. Click here for more information.
If you are a tenant in a building and you want the responsibility for the service in your name, you need to submit a completed tenant agreement permission form available here. This ensures that both you and the property owner agree that the responsibility for service is yours. See directions below on how to put tenant's name on the bill. Please fill it out and bring it in to the District with both signatures.
If you have a leak that causes an unusual, dramatic spike in your bill, you may be able to get a partial refund by filling out a Bill Abatement Request Form.
Click a link below for more information.