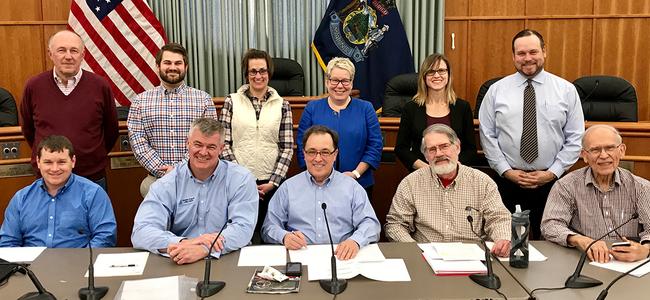 Board meetings are typically held on Mondays at 6:00 PM at the City of Augusta's council chambers at City Center, located at 16 Cony Street, Augusta, Maine.
To verify the date and location of meetings, please call the office (207) 622-3701. These are public meetings and you are welcome to attend.



Meeting Schedule
Date & Time
Agenda
Location
Monday, April 27, 2020 6:00 PM

Virtual meeting

Watch live video here <== link TBD

Call in number: <== TBD

Meeting ID number <== TBD

Televised meetings are archived online.

Virtual meetings and meetings held at Augusta City Center will be televised on Spectrum cable channel 1301. Click here to watch meetings that were conducted at City Center.
Meeting Minutes
Meeting minutes of the Greater Augusta Utility District are listed below in Adobe Acrobat format.
Minutes are presented in Acrobat format. Click here to download the free Acrobat reader. Right click and choose 'save as' to save a copy of the file to your computer.
Scroll to the end of each file to see the most recent minutes.
Annual Goals and Operational Priorities
The Annual Goals, Objectives and Operational Priorities document is a result of two separate planning sessions.
Click here to see a list of current trustees.