Introducing Monthly Billing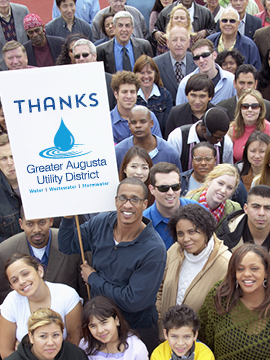 In response to many customer requests, all bills for most of our customers will be sent monthly starting January 1. We hope this makes your monthly budgeting easier.
Plus, if you have a leak in your system, you'll catch it faster.
Applies to all Augusta, Manchester, Vassalboro and Chelsea customers, for all bills—water, wastewater and stormwater.
However, Hallowell customers will continue to be billed quarterly but have the option to switch to monthly billing, if desired. Please let us know.

How can you make your billing even better? Go Paperless & choose Autopay!
Eliminate the hassle of paper bills for good by choosing to Go Paperless. While you're at it, sign up for Autopay so you never have to worry about paying your bill again.
GAUD makes it so fast and easy, we think you'll actually love your new way of paying your bills! And if you pay directly from your checking account, online billing and Autopay are FREE! (Please note that there is a small fee for payment using a credit card.)
If you have any questions, please call us at (207) 622-3701 from 7 am – 4 pm on weekdays.