Protecting Our Environment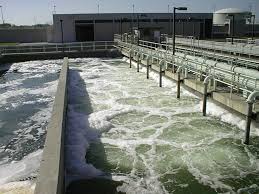 Our state-of-the-art Wastewater Treatment Plant at 33 Jackson Avenue in Augusta
At GAUD, we take every precaution to ensure that wastewater is thoroughly treated to exacting standards before it is discharged into the Kennebec River.
Under the landmark Clean Water Act and its updates, the United States Environmental Protection Agency has implemented pollution control programs that include wastewater standards for all contaminants in surface waters of the United States.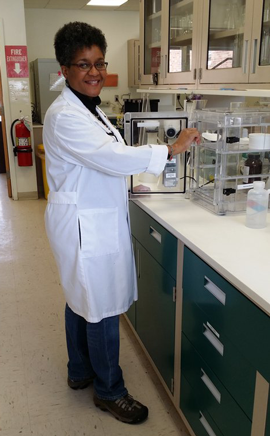 In compliance with the U.S. EPA and the Maine Department of Environmental Protection (DEP), we produce a monthly Wastewater Discharge Monitoring Report showing precise measurements on a half-dozen measures of water quality for human consumption.
GAUD operates a wastewater collection system, a stormwater system and a secondary treatment wastewater plant that accepts wastewater from four other communities Trunkline Group.
Located along the Kennebec River Rail Trail, the wastewater treatment facility is an activated sludge secondary treatment plant. It treats an average of 4 million gallons per day (MGD) of wastewater, with flows reaching 40 MGD during rainstorms.
Such heavy storms long posed a threat to our environment through Combined Sewer Overflow (CSO), that is, the mixing of rainwater and wastewater. GAUD has invested millions of dollars to prevent CSO discharges, including a recent investment of over $13 million to prevent discharges into Bond Brook, a 270-acre urban wilderness that serves as an important ecological and recreational resource, with great fishing and miles of multi-use trails.
Watch what you flush!
The wastewater treatment process is complex, and requires sophisticated and expensive equipment to work properly. One of our biggest problems we face the clogging of our pumps with items that are not meant to be flushed, including especially…
Baby Wipes Check out the "Save Your Pipes, Don't Flush Baby Wipes" Flyer here. Keeping baby wipes out of our wastewater will prevent costly repairs, which we all end up paying for.
Grease Oil or grease can create major, expensive clogs if discharged into our sewer system. That's why GAUD has strict Grease Trap & Interceptor Standards and penalties for non-compliance.
Water Quality Coordinator Phyllis Rand works in the wastewater lab to monitor the condition of the water at every stage of the treatment process.