JULY ERU RATE INCREASE
Augusta residents will see a very small increase in your monthly bill.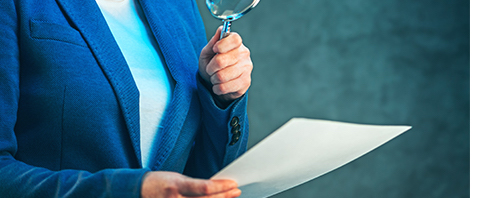 At Greater Augusta Utility District, our top priorities are ensuring a reliable supply of clean drinking water; safely returning wastewater and stormwater to the environment; and doing this work as cost-effectively as possible, with an equitable allocation to all of our customers.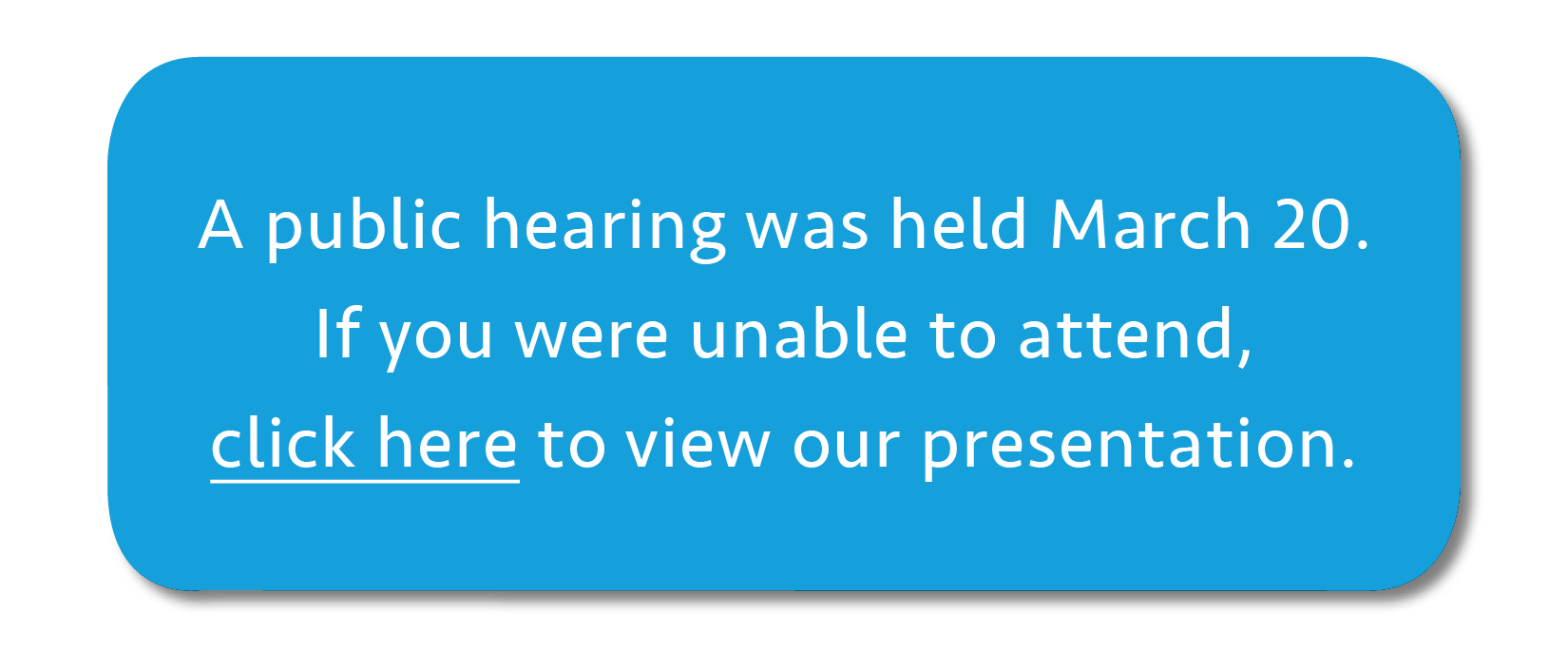 OUR FIRST INCREASE IN FIVE YEARS
We have worked hard to hold all of our rates—water, wastewater and stormwater—unchanged since October, 2011. To meet our upcoming budget, the Board of Trustees voted on May 15, 2017 to implement a small increase in what's called the "ERU" charge on your bill: effective July 1, the "ERU" rate will rise by $.75 from $7.55 to $8.30 per month (+10%). This rate applies to customers in Augusta only.
What is an ERU? ERU stands for "equivalent residential unit," and it covers the stormwater costs we allocate to a single family dwelling.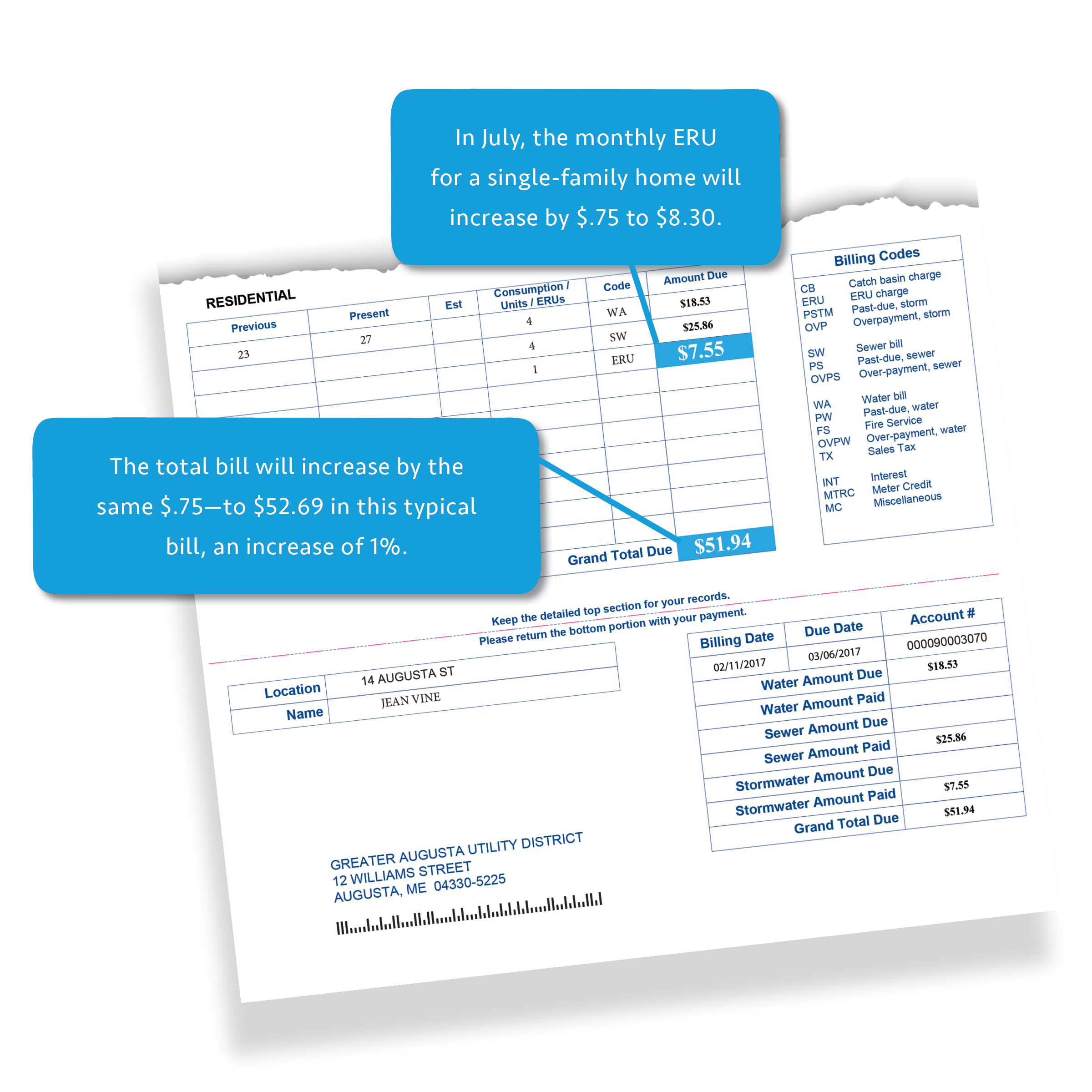 How will this increase affect your overall
bill from GAUD? Since there is no change in water or wastewater rates, the average home's total bill will increase by only the ERU increase of $0.75. As shown in the Typical Residential Bill at right, assuming no change in usage, the average home will see its monthly bill increase by 1%, from $51.94 to $52.69 (+1%). Again, this will only apply to customers in Augusta.
COMMERCIAL ERU & CATCH BASIN RATES
Multiple dwelling units and commercial properties will see the same 10% increase in their ERU and catch basin rates.
See chart below for details.
Please call us at (207) 622-3701 with any questions.